Press release
December 7, 2020
Naturli´
Naturli f
LaFrieda
Henrik Lund
Plantbased
In 2021, Naturli Foods is set to enter the rapidly-growing US market for plant-based foods. The plant-based food manufacturer from Denmark has entered into a strategic cooperative agreement with the leading wholesaler LaFrieda from New Jersey. LaFrieda delivers premium meat products to 600 supermarkets, including Wakefern/Shoprite with 350 stores. Chopped and The Burger from Naturli' will be part of the assortment.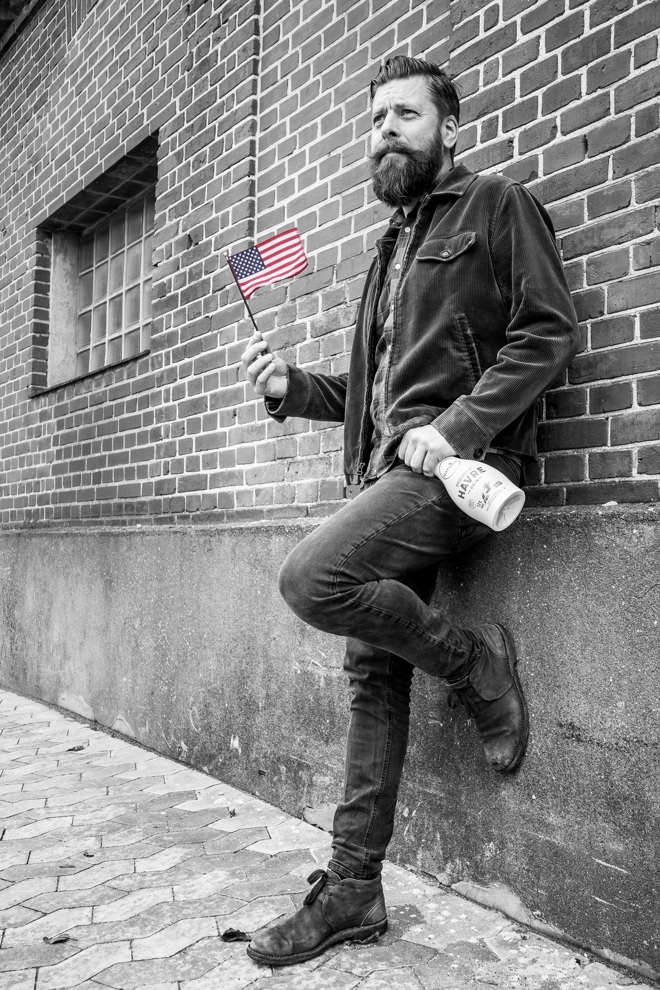 Three years ago, on December 12th, Naturli' launched its plant-based minced meat in Denmark – the world's first of its kind: freshly-made, plant-based ground beef which is displayed in the counter next to conventional minced meat and is the ideal substitute for traditional ground beef when used 1:1. The target was to obtain a three percent share of the Danish market for minced meat over a period of three years. After 12 months, the market share was already at five percent. Another 19 export markets have been added and now the company is extending its export scheme to the undisputed "home of the burger": USA.
"Thanks to our collaboration with the well-known and highly-regarded meat wholesaler, LaFrieda, we are witnessing a historic breakthrough on the US market. As an example, LaFrieda supplies hundreds of New York area restaurants and hotels with premium meat and poultry products on a daily basis. LaFrieda also supplies 600 supermarkets, including Wakefern/Shoprite with 350 stores, and two important Naturli' products will be part of the assortment," Henrik Lund, CEO of Naturli', explains.
He continues: "The first product to reach the display counters in the US along with The Burger is our green success, Chopped, which was first launched three years ago in Denmark. Our target is to generate sales of a double-digit million dollars amount over the next three years."
Plants for meat lovers
The average American consumes 100 kilograms (about 220 lbs) of red meat and chicken a year – or four times as much beef as any other population across the world on average – and consumption trends have experienced accelerated growth during the Covid pandemic period.  However, a significant "green food wave" is on the increase amongst a large share of the US population and this trend produces a much higher demand for plant-based foods. According to figures from Baum & Whiteman and Mintel, a total of 31 percent of all Americans have introduced meat-free days.
"Globally, we have been among the first players on the market for plant-based foods since 1988. We work hard to develop new products every day as our contribution to ensure the taste of a greener future. With this in mind, some might have had the idea that we were dreaming of teaming up with a plant-based player on a market as important as the US market; however, a best-in-class meat wholesaler as large and influential as LaFrieda is the perfect match for us. LaFrieda is an innovative and powerful player within the traditional meat protein sector who recognizes that in future, plant proteins are going to constitute a critical component of protein consumables," Henrik Lund says.
Known for top-quality meat.
LaFrieda boasts an annual turnover of USD 150 m and is the epitome of top-quality meat, supplying their renowned beef steaks and custom-blended burgers to Michelin Star restaurants, Shake Shack, Amazon Fresh, Hello Fresh and US Foods, just to name a few. The company produces 75,000 (meat) burgers and delivers meat for more than 300,000 meals every single day.
"We decided to team up with Naturli' because of their reputation for innovation sector leadership and products with superior taste and the highest quality standards. No-nonsense, clean label products made from natural raw produce," says CEO Pat LaFrieda and continues:
"It is essential for us to offer flavorful, satisfying and premium quality plant-based alternatives to meat in our product portfolio because these products are in high demand among our customers. And demand for these products are growing every week. To put it simply, if we want to feed everybody in the future, we will need both a vibrant and sustainable meat/poultry sector plus consumer-satisfying plant-based foods and plant proteins. We consider plant-based foods as naturally complementary products – and in some cases as substitutes – for meat."
Pat LaFrieda originally earned a college degree in finance and worked as a Wall Street broker before returning to the century-old family business which his Italian ancestors founded. Since then, the company has seen a notable growth.
The meat wholesaler expects to see plant growth.
LaFrieda expects plant substitutes to represent a 20 percent share of the company's turnover within five years from now. The company is looking forward to offering the two products Chopped and Burgers (made from PEA'F ®) to their customers and have their eyes set on the opportunity of expanding the company's US market share through Naturli's foodservice products.
"Same as in Europe, an increasing share of the US population are concerned about the climate and their personal health, and this leads them to look for plant-based alternatives to milk, meat and butter – either fully or partly. We are very much looking forward to our collaboration with LaFrieda in order to offer Americans the opportunity to choose our products for their green meals. Our contribution to the taste of a greener future," Henrik Lund concludes.
Learn more about Naturli': https://www.naturli-foods.com/
Learn more about LaFrieda:  https://www.lafrieda.com/
Watch CNBC's interview with Pat LaFrieda discussing his views on plant substitutes as alternatives to meat: Youtube: https://www.youtube.com/watch?v=jrFmr7bvjBU&t=13s

Subjects
---
Naturli´
Naturli f
LaFrieda
Henrik Lund
Plantbased