Press release
February 1, 2023
Password
Generate password
Strong password
Passwords
Password generator
GetPassword.net, a leading provider of online free password generator, announced today that it has made it even simpler and quicker for users to generate password free of charge and also measure the strength of their passwords. The new feature is designed to enhance the security of user accounts and protect against unauthorized access.
Strong passwords are essential for keeping online accounts safe. GetPassword.net's password generator allows users to easily create passwords of up to 60 characters long and can include a combination of uppercase letters, lowercase letters, numbers, and symbols. By choosing a strong password makes it much more difficult for hackers to guess or crack user passwords.
In addition to the GetPassword.net password generator, GetPassword.net also offers a password strength measurement tool that gives users a visual and descriptive indication of the strength of their passwords. This helps users to create even stronger passwords and further enhance the security of their accounts.
"We take the security of our users' accounts very seriously," said the PR manager of GetPassword.net, "By offering solutions for users to generate and measure the strength of passwords, we are providing our users a simple tool that can help increase security of their online accounts. We encourage all of our users to take advantage of this new feature and create strong passwords for their accounts."
Furthermore, the company explains that passwords are never shared with anybody except for the person generating the password. This is because of the way GetPassword has built their password generator tool - everything happens on the client´s PC and is not computed on the GetPassword.net servers. This increases the security of the password generation tool even further, compared to other password generators, which often generate the passwords on the servers themselves and not on the client. The company does not require any users to download or install any tools - everything is available for free.
While GetPassword.net is relatively young the company has already received good traffic on their website. The company's commitment to innovation and customer service has earned it a reputation for excellence. GetPassword.net's website, https://getpassword.net, offers products and services designed to help users keep their online accounts safe.
For more information about GetPassword.net and its solutions for generating password and measuring the strength of passwords, please visit https://getpassword.net
Contacts
---
Subjects
---
Password
Generate password
Strong password
Passwords
Password generator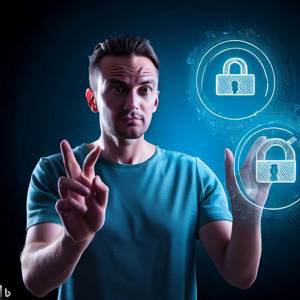 Generate passwords with https://getpassword.net - a free online tool to generate strong passwords and measure the strength of passwords.
Download | 0.12 MB | 1024 x 1024 | .jpg
Zip and download all files